Internship Program
Start Your Career Path in Fire Protection
Education is the starting point to a blueprint for success. At Western States Fire Protection (WSFP) and its subsidiaries, we are committed to taking you to the next level by developing you into a leader.
We are continuously seeking qualified students to join our team for a summer and/or semester session. WSFP is committed to developing students and introducing them to a career in fire protection where their mission will be "protecting lives and property".
WSFP hires both undergraduate and graduate students for our internship program.
Our main areas of concentration include:
Fire Protection
Mechanical Engineering
Construction Management
---
Stop by our booth at the following career/job fairs!
February 2017:
02.03.2017 - Univ of Texas at El Paso-Engineering & Science Career Fair, El Paso, TX
02.07.2017 - Univ of New Mexico-Career EXPO 2017, Albuquerque, NM
02.07.2017 - Univ of Texas at San Antonio, San Antonio, TX
02.07.2017 - Iowa State Univ-Spring Engineering Career Fair, Ames, IA
02.09.2017 - Univ of Texas at Dallas-Spring 2017 Career Exp Days, Richardson, TX
02.09.2017 - Univ of Houston-Engineering Career Fair, Houston, TX
02.14.2017 - Colorado School of Mines-Career Day, Golden, CO
02.14.2017 - South Dakota School of Mines-Spring 2017 Career Fair, Rapid City, SD
02.15.2017 - Univ of Oklahoma-Spring Career Fair, Norman, OK
02.28.2017 - Arizona State Univ-Engineering 2017 Spring Career Fair, Tempe, AZ
March 2017:
03.01.2017 - Oklahoma State Univ-Career Fair, Stillwater, OK
May 2017:
05.18.2017 - Military Veterans Employment Expo, Colorado Springs, CO
---
Application Process
STEP 1 – Fill out and submit the questionnaire below.
STEP 2 - Complete the self-identification form via the Self-Identification Form link, please note that completion of this information is voluntary and is not a requirement. This information will in no way affect the decision regarding your application and will be kept confidential.
STEP 3 - Complete the WSFP Application located via the Application link.
STEP 4 - Email the application and self-identification form, if completed, to

amZzYy53Ym9mQGpmc2MuaGY=|amZzYy53Ym9mQGpmc2MuaGY=

.
If you have been selected for an interview the hiring manager or associate will contact you via phone or email to discuss next steps. Again, thank you for your interest in Western States Fire Protection and its affiliates.
Western States Fire Protection, and its subsidiaries, believes in Equal Opportunity for all and is committed to ensuring all individuals, including individuals with disabilities, have an opportunity to apply for those positions that they are interested in and qualify for without regard to race, religion, color, national origin, citizenship, sex, sexual orientation and gender identity, age, veteran status, disability, genetic information, or any other protected characteristic. Western States Fire Protection is also committed to providing reasonable accommodations to qualified individuals so that an individual can perform their job related duties.
VEVRAA Federal Contractor
If you are interested in applying for an employment opportunity and require special assistance or an accommodation to apply due to a disability, please contact us at amZzYy53Ym9mQGpmc2MuaGY=|amZzYy53Ym9mQGpmc2MuaGY= or call us at 303-792-0022.
---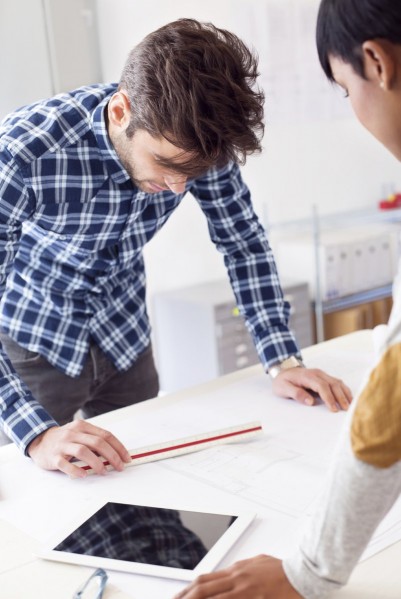 Western States Fire Protection Internship Application
Testimonial

|

Aaron Elston

As a subcontractor, Western States was able to promise me experience working on multiple and very diverse jobs throughout the summer. The idea of working on a wide variety of buildings rather than just one was exciting to me. Western States provided a unique environment to learn and utilize my college classes in the construction industry. I was able to contribute on projects as a member of the team and not just do menial tasks. During my internship, the end goal ultimately was to be able to design a project on my own. Throughout the summer, each task I had was a piece of the puzzle. Then towards the end of my time with Western States, I was able to put all the pieces together and create a complete design for a buildings system on my own. It was very gratifying to head back to school and knowing that I had been able to accomplish that.

Testimonial

|

Cody Houston

After interviewing with several companies, I decided to accept a job at Western States Fire Protection Company. During the interview process it quickly became apparent that Western States Fire Protection presented opportunities for unlimited growth, and not just the opportunity to make the coffee every morning. From the start it was clear that I would have plenty of opportunities with the company. One of the best things about working at Western States Fire Protection as an intern is that you get real projects and responsibilities. After only a few weeks, I was placing large orders for material, and helping manage projects! It was always exciting and challenging to show up each day and solve problems, working towards completion of jobs. By the end of the summer, I was managing multiple jobs, with guidance only when I needed it. My favorite part of the internship was the people. Right away I was accepted as part of the team, and treated with respect and acceptance. The employees of Western States Fire Protection offered to show me anything they could that might be valuable, and assisted me anytime that I needed help with something. I'm truly proud to call my coworkers exceptional people and friends.

Testimonial

|

Steven Peng

First of all, this company is a perfect match for my major and I believe that I will have plenty of hands on experience by this way. As an outstanding subcontractor among fire protection industry, Western States was able to promise me experience working on multiple and very diverse jobs throughout the summer. I can easily imply all my ideas and knowledge to work on all different interesting projects that Western States had. Hands on experience and challenging tasks are the best things I learned from this internship program. I had a chance to work with some really talented coworkers and learned quite a lot regarding building codes, time management skills and multitasking skills. I also learned how to use certain software from the ground up. One thing that really surprised me is that Western States had many interesting and fun projects to work on, so this summer is really beneficial and meaningful to me! Every person that I talked to and worked with happily and generously shared their knowledge and experience! I love the positive working environment in Western States and I also liked all of the coworkers at Las Vegas branch!! This belonging feeling is really what I was looking for. From the professional designer perspective, I had a deeper understanding of NFPA 13 code and OSHA regulations. I learned how to take care of our customers and extend our business opportunities.

Testimonial

|

Hector Lopez

Some of the best things [about the internship program] have been the employees, training, and the resources. Throughout my internship, every employee I trained with really showed pride and motivation to their position, and they strive to pass that on to anyone they train. I was offered a carrier for a very unique position at WSFP that really fascinated me. Management is very considerate about their employees and positions them where they will perform best according to their abilities. Training is constantly offered and strongly encouraged by management. There is much experience here at WSFP in various departments, I feel privileged to be a part of a team that I can rely on for answers to any of my questions and to clarify any confusion I had.One of my favorite parts and greatest experiences has been to work in each department. My internship program consisted of working in each department a month at a time, and I thought it was awesome. I got a full overview on how each department works and got the benefit of working with so many different people. I visited many different construction sites that did not have the same scope of work as others, which made for a great learning experience. This built a wide variety of knowledge for myself and made me feel confident about the industry I was getting into. I was involved in many projects and was asked to contribute ideas to solve problems or improve the work, this made me feel valued.