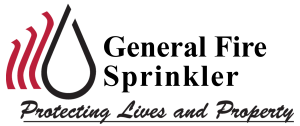 General Fire Sprinkler Services the Greater Kansas City Area
Acquired by Western States Fire Protection in 2023, General Fire Sprinkler is a Local 314 union fire sprinkler contractor, serving the greater Kansas City area for over 35 years. A trusted name locally, GFS has a variety of large-scale projects in their portfolio including the IRS building, the Kansas Statehouse, Sprint's World HQ, and the Kansas City Performing Arts Center.
General Fire Sprinkler is known locally for their exceptional service and ability to respond to maintenance and repair emergencies at any given time. GFS has deep experience in:
Installation:
Commercial
Residential
Tenant finish
Retrofit
Renovations
Inspections:
Sprinklers
Backflow
Fire pumps
24-Hour Service and Repair:
Underground breaks
Freeze ups
Fire pump repair
Troubleshooting
There is much that GFS is capable of. No matter the project, we can provide a tailor-made solution to ensure optimal protection. If you have a project and would like an estimate or need other services, fill out this form, or call (913) 390-1105. Someone from the GFS team will be able to help you out!