Jeff Daane (President and CEO)
Jeff began his career with Western States Fire Protection (WSFP) in the Dallas, TX office in 1987 as a designer and project manager. After spending a couple years in Dallas learning the business, he was transferred to Denver, where he continued to excel in project management. Some of the largest projects in the Rocky Mountain region had their fire protection installations managed by Jeff.
In 1995, Jeff was promoted to service manager for the Denver office. During his tenure, he expanded the division to include inspections and residential work. Despite the highly competitive market, Jeff built what remains the largest residential division within WSFP.
In 2003, Jeff was given the opportunity to return home and run the struggling Rapid City operation. With Jeff as area manager, the Rapid City office became so successful that it spawned two satellite offices to help cover the large territory they serviced.
In July 2007, Jeff took on another challenge by accepting the position of executive vice president. In January 2014, Jeff was promoted to president and CEO of Western States Fire Protection. He continues to travel throughout the country to support WSFP offices and their managers and staff with his extensive knowledge, experience, and leadership.
When he is not juggling his responsibilities as chief executive, Jeff enjoys spending time with his lovely wife Lori and their two children, Sydney and Ben. He and his family still call Rapid City home.
Rick Charles (Executive Vice President)
Rick started his career with WSFP in 1994 right out of college. He began as a designer in the Duluth, MN office. A year later he transferred to Las Vegas when the Duluth office merged with Viking Sprinkler (another APi Group company).
While in Vegas, he was promoted to project manager and spent most of his time working on the New York-New York Hotel and Casino. Rick later moved to Colorado where he spent the next eight years establishing and growing the Colorado Springs office for WSFP as an area manager.
In 2003, Rick moved his family to Seattle to become the northwest regional manager for WSFP. In 2005, Rick was promoted to vice president and he and his family relocated back to Colorado, the place they had always loved, to work at WSFP's corporate office.
Rick stays very involved in the fire sprinkler industry through his union and vendor relations. He is also on several committees, including the JATC and multiple labor negotiation committees.
Through the training and development of Western States Fire Protection Co. current and future leaders, Rick continues to push WSFP to become the premier fire protection company in the U.S. as recognized by its customers, competitors, and employees. Rick currently lives in Colorado with his wife Cheryl and their two children, Lauren and RJ.
Joe DePriest (Vice President)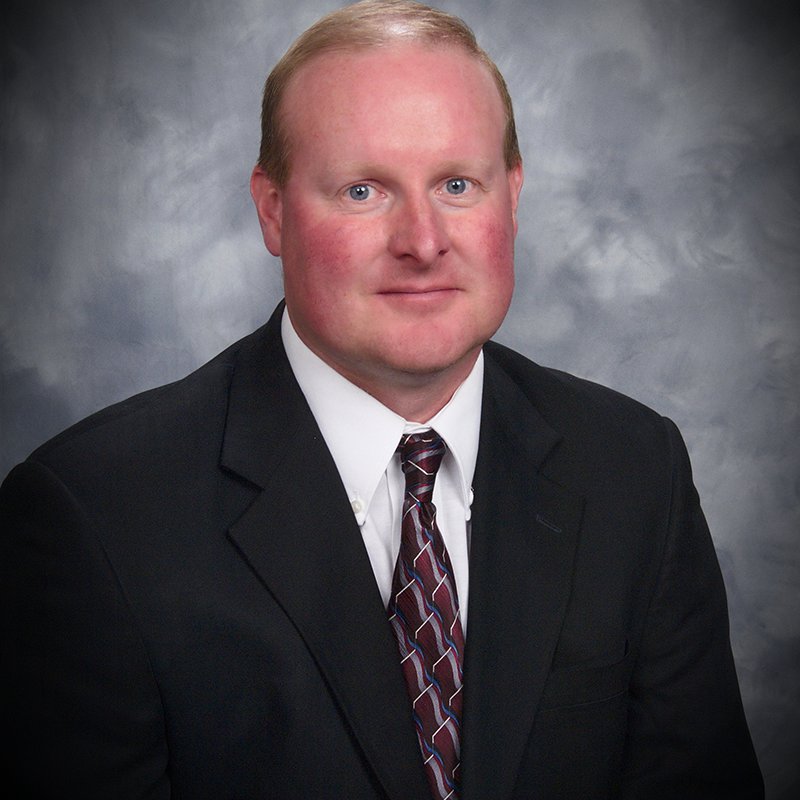 After obtaining a BS degree in construction, Joe joined the WSFP team in Kansas City as a project manager. Four years later he was promoted to area manager for the Kansas City office.
For the next 10 years, Joe focused his efforts on building his team and developing relationships throughout the region. These efforts led to a level of performance that has established benchmarks within WSFP and the industry as a whole.
Joe is not one to back down from a challenge; from leading his team into uncharted territory in the power generation and heavy industrial industries, to shaping and executing acquisitions, managing several branch offices, and he is now vice president of Western States Fire Protection.
His involvement in labor negotiations, the JATC, and the Fire Sprinkler Association has been instrumental to the stability of Western States Fire Protection's operations in his region for over a decade.
When time permits, Joe likes to spend his free time in the great outdoors, fishing, hunting, and exploring.