Fire Protection Systems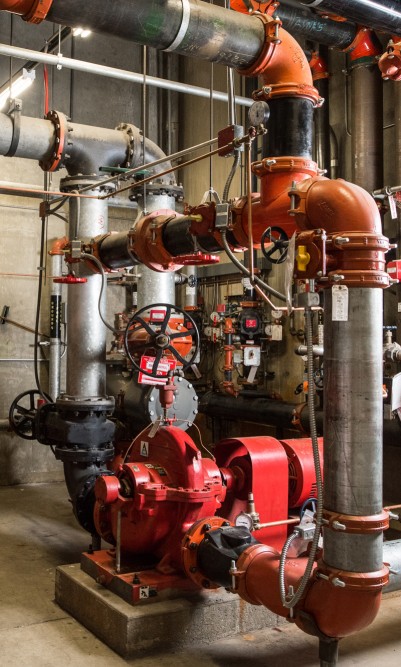 Protect Your Assets with Fire Alarm, Detection, Sprinkler or Fire Suppression Systems from WSFP
With more than 40 locations and over 30 years in business, Western States Fire Protection is your world class team for all things fire protection related! Our team has years of experience in the design, installation and maintenance of fire protection systems. We can provide the design of your turnkey fire alarm, detection and sprinkler system as well as provide full service installation, testing, maintenance and inspections.
The fire protection systems we design, install and service are:
Our designers and engineers are highly qualified and NICET Certified. Not only do we take the time to educate our customers with our fire protection courses, our team stays educated as well to industry and manufacturer standards.
Western States Fire Protection is your full service provider. We offer ongoing inspections as needed and maintenance services. Emergencies can happen at any time, so we also provide a 24 hour emergency response team that can service you day or night, 365 days a year.
Contact WSFP today to learn more about our experience and receive a no obligation consultation.
Request a Quote


We Respond Within 24 Hours