We Service Fire Alarms, Security Systems and Building Alarms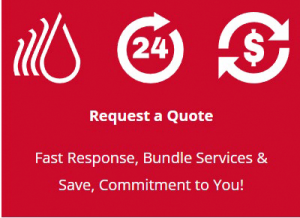 Taking care of your fire alarm system will help your system be prepared to alert you if a fire breaks out in your facility. Fire alarms that do not work will cause your building to not have the protection it needs from a fire. Western States Fire Protection provides alarm system service and repair to keep your system working properly.
Western States does not only service fire alarms. We also work with all life safety alarms. If you have a security or life safety alarm system that needs to be fixed, we have you covered.
FIRE ALARM SECURITY ALARM REPAIRS
If your system breaks down or needs servicing, WSFP can help repair the issue. We can replace batteries and repair detectors, pull stations, and bells. Our NICET certified technicians are experienced and qualified to fix the problems your alarm system has.
24-HOUR EMERGENCY SERVICES
Your fire protection or alarm system may need to be repaired unexpectedly. Western States provides 24-Hour emergency services to repair your system if it breaks down. Give us a call and we will send a technician to your location to fix the problem as quickly as possible.
SYSTEMS WE SERVICE
We have the capability of servicing a wide range of life safety, building and fire alarm systems. We have experience working with all industries including residential, industrial, and commercial. In addition to fire alarms, we can also service your other systems including security, monitoring, fire sprinklers and suppression.
Western States can provide repairs to many alarm product lines including:
Honeywell
Gamewell
FCI
Farenhyt
Silent Knight
System Sensor
CONTACT WSFP TO SCHEDULE AN ALARM SYSTEM REPAIR
Western States Fire Protection can provide many alarm services including design, installation, inspection, testing, service and repair. We have experience working on a variety of systems from small conventional fire alarm systems to large intelligent systems. The team at WSFP is ready to help you with your alarm system needs.
If your alarm system needs to be repaired, contact us today to schedule an appointment!