Home Fire Sprinkler System Design & Installation
RESIDENTIAL FIRE PROTECTION: PROVIDING INDUSTRIAL GRADE PROTECTION IN THE MOST IMPORTANT PLACE – YOUR HOME.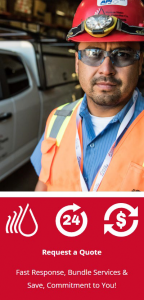 Our systems protect some of the most famous and challenging structures in the world. More importantly, we understand that none of that matters when compared to your home. That is why we put our experience and expertise to work on an individual level.
RESIDENTIAL DESIGN & INSTALLATION
At WSFP, our team of engineers and technicians will design residential fire sprinkler systems fire sprinkler system that best fit the needs of your home. We can design fire sprinkler systems that are aesthetically pleasing – you may not even notice they are there! Our team can provide sprinklers for new construction, renovations or retrofit into your existing home.
INSPECTIONS & SERVICE
If your home sprinkler system needs an inspection or repair, we will send a service technician to your home to get the problem fixed. Our service team is efficient and courteous. We will be in and out of your home as quickly as possible while ensuring your system is in proper working condition to protect your home. We have a 24 hour emergency response team that is available 24 hours a day, 7 days a week.
OUR RESIDENTIAL FIRE SPRINKLER SYSTEMS ARE:
Safer fire service – The risk for firefighters decreases when home fire sprinkler systems are in use because sprinklers reduce the intensity of the fire by dousing the flame earlier.
Fast response to your residence – Modern residential sprinklers are designed to respond to fire faster than commercial or industrial sprinkler systems, because they are more sensitive to heat.
Aesthetically pleasing – Residential fire sprinklers are smaller and less conspicuous than commercial or industrial types. Color options are available.
Reliable – Sprinkler systems exceed a 95 percent "failsafe" status in laboratory testing. Sprinklers are individually activated.
Investment protection – Sprinklers can prevent devastating home damage by extinguishing flames quickly. Sprinklers can limit the damage caused by smoke and fire and are less damaging than water damage caused by firefighting hose lines.
Simple installation – Installing a home sprinkler system to a home that is under construction or being remodeled requires minimal extra piping and labor and greatly increases the safety of residents.
Retrofitting – Although slightly more complicated then installing in new construction, we are also experts at retrofitting a sprinkler system into your home to give you and those you care about the protection needed in the case of a fire.
Low water requirement – Residential fire sprinklers can be connected to the domestic water supply and require less water than commercial and industrial systems.
Low cost – A sprinkler system costs about as much as upgraded cabinets or carpet.
Lower insurance – Installing a sprinkler system has the potential to lower insurance rates.
In addition to homes, we can also provide fire sprinklers for:
Apartments
Condominiums
Townhomes
Assisted living facilities
Long term care facilities
Hotels, and much more.
Installing a residential sprinkler system in your new home is easily the most effective and affordable way to protect you and the people you care about most.
Find out how easy it is to put a sprinkler system in your home – get a free no-obligation quote.