Western States Fire Protection
A FULL SERVICE FIRE PROTECTION COMPANY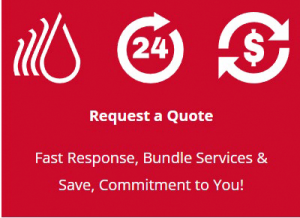 Western States Fire Protection Co. (WSFP) is a fire protection company that delivers quality fire protection systems and solutions. We protect lives and property while providing an exceptional value to our customers. This is accomplished by the focus and delivery of the WSFP values: integrity, commitment, professionalism, quality, and safety.
OUR MISSION
Quality solutions for the protection of lives and property, providing an exceptional value to our customers.
Western States Fire Protection Co. originated with two offices in 1985, Denver, CO, and St. Paul, MN. By 1987, the company expanded to 125 employees and added offices in Los Angeles. In 1989, WSFP became a subsidiary of APi Group, Inc. Over the next 20 years, WSFP continued making strategic acquisitions including:
1994 – Prairie Fire (Rapid City)
1994 – National Fire Suppression (Kansas City and St. Louis)
1996 – Statewide Fire Protection (Las Vegas)
1998 – Universal Fire Protection (Denver and Dallas)
2005 – Fire Protection Services (Missoula)
The list continues… 30 locations and counting
OUR VALUES
Integrity | You can trust us to be people of integrity. We'll do the right thing even if it hurts. We build trust by producing quality and excellence. No one worries that we won't deliver the highest quality. We build trust by our commitment. Everyone knows that we will keep our word. We build trust through our professionalism. Our team is recognized by customers, our competitors, and our sister companies as the most professional in the industry. We build trust by our commitment to safety. After all, we're dedicated to protecting lives and property.
Quality | Quality drawings, quality solutions, quality ideas, the quality people we hire, and quality jobs we produce.
Safety | Our employees work in a safe and drug-free environment where they can go home at the end of the day the same way they came to work that morning. It's a simple and straightforward value, but it's very important to us.
Professionalism | It is exemplified in the way we treat our customers and peers and conduct business… give what you expect to receive!
Commitment | Commitment to the company, your branch, your job, sticking out the tough times; to us it means stepping up and being willing to give 120% whenever asked.
MEMBERSHIPS AND AFFILIATIONS
National Fire Sprinkler Association
General Service Administration (GSA)
Texas Multiple Award Schedule (TXMAS)
International Facility Management Association
LEED® | U.S. Green Building Council
We look forward to the opportunity to assist you with any of your fire protection needs. As your fire protection contractor, we will collaborate and work with you to find solutions to your specific applications.
Please feel free to contact us about our residential, industrial or commercial fire protection needs. We will provide a no-obligation consultation, survey or solution.