Help Keep the Things That Matter Secure
Western States Fire Protection offers design, installation, inspection and repair for multiple security system options at your facility. These systems can help with tracking information, access control, visibility and management of security processes throughout your building.
ACCESS CONTROL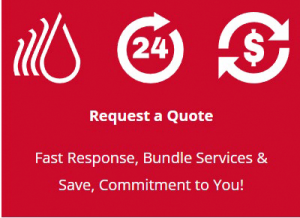 Our access control systems control different levels of access to buildings, while managing personnel changes with ease. Locking a door is complex, from one door with an electric time lock to the county-wide school district with all perimeter doors programmed from a central office.
APi Systems Integrators has the solution for the easiest and most cost-effective ways to ensure security through the use of proximity cards, which meets the security demands of any modern facility.
Access control gives you active control of who can enter your facility and when, while providing you with an accurate record of movement.
ASSET & PERSONAL TRACKING
Do not waste time searching for or replacing valuable lost equipment. Asset tracking systems let you monitor the locations of any valuable item. Medical centers, educational facilities and large commercial enterprises all benefit from knowing where key assets are located.
Of the utmost importance is the application of this technology for personnel tracking, as APi System Integrators has used it in detention facilities. This is necessary where staff ratios are low and staff emergencies require prompt and accurate dispatch of assistance in a "man-down" event. Duress alerts can save injury, or worse, by getting assistance to the exact location when it is needed. You can trust us to deliver reliable service.
CCTV
Whatever system you need, APi Systems Integrators can provide it. Our Closed Circuit TV systems range from the simple camera and monitor, to large systems with several cameras and monitors. Pan, tilt, zoom, multiplexing, viewing, archiving and digital recording are all functions built into our systems.
If you need a single camera with live view (or remote view), or a campus-wide network of cameras monitoring activities with specialized software and storage with recall capabilities, we can meet your specific needs.
Our top performing CCTV systems are used by state capitol complexes, government and private research campuses, as well as schools, banks and retail stores.
INTRUSION (SECURITY)
APi Systems Integrators is your full-service life safety company that can help you protect your assets from potential risks. Integrating a security system for your site is essential. The latest technology applied to security for simple intrusion detection is one of our featured product lines. This technology includes: touchscreen controls to open, close and monitor doors, as well as controlling systems in detention facilities. Security is assured with our remote monitoring and/or on-site supervision.
Let us help secure your assets for you, using door contacts, motion detectors, glassbreak sensors or sophisticated vibration detection sensors.
CONTACT US FOR SECURITY & ACCESS CONTROL SYSTEMS
APi Systems Integrators, a division of Western States Fire Protection, is ready to assist you with all your security and life safety system needs. We can design, install, inspect and repair your access control, asset tracking, CCTV, and intrusion security systems. We are capable of working with a wide variety of commercial and industrial applications. If you are interested in learning more about our security systems, contact us today!