How Much Can You Learn About Sprinkler Systems?
FIRE SUPPRESSION SYSTEMS TRAINING ENSURES WE CONTINUE TO BE LEADERS IN THE INDUSTRY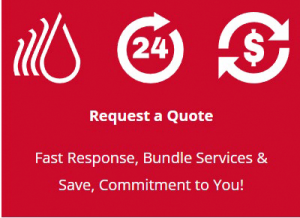 What started years ago as a small in-house training program for new sprinkler system designers is now a comprehensive training curriculum that includes training for municipalities, building engineers, property managers and anyone seeking to learn more about fire protection systems and equipment.
The program is taught by highly experienced trainers and can include the following or a curriculum of your own design.
Alarm & detection
Dry pipe valves
Backflow preventers
NFPA codes
Fire extinguishers
Antifreeze systems
Sprinkler heads & discharge features
Preventive maintenance
Corrosion in pipes
Our fire protection consultants are eager to help you with your fire sprinkler system training program.
Register for Fire Protection Training – Earn Certification and CEUs