Protecting Lives and Property with a Full Spectrum of Fire Suppression
DESIGN & INSTALLATION OF SYSTEMS FOR COMMERCIAL AND INDUSTRIAL FACILITIES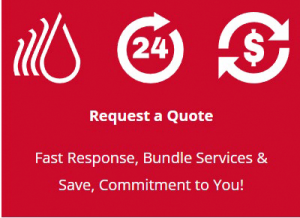 Wet sprinkler systems are reliable, but certain situations call for options outside of water in the commercial and industrial marketplaces. Western States Fire Protection provides a full line of alternatives and expertise, including special hazard, dry chemical and various other fire suppression systems. Our NICET certified engineers and designers, will work with you to determine the best suppression system for your application. Foam, CO2, and clean agent systems help maintain the integrity of your assets from manufacturing facilities to gas plants and refineries.
We design and install all major manufacturer suppression systems and can service all installed systems.
LEARN MORE ABOUT DIFFERENT FIRE SUPPRESSION SYSTEMS AND THEIR APPLICATIONS:
Wet and dry chemical agents
Fire suppression systems are generally used with detection systems and are quick responding. A hazardous application has greater risk of a fire spreading quickly so a rapid response system is critical to help smother a fire and limit the risk of asset loss and damage.
FIRE SUPPRESSION INSPECTIONS, SERVICE & REPAIR
In addition to commercial, industrial and residential fire suppression systems design and installation, we also provide 24/7 service and suppression system inspections to ensure that you are fully protected in every emergency. Our inspections and repair services can be on any installed system. Let our team of NICET certified technicians help you. We will perform routine inspections of your system as required by the NFPA, local, and state code. WSFP offers service bundling to save you as much as 20% on your fire system inspections and service.
FIRE SUPPRESSION SYSTEMS COST
The cost estimate of a fire suppression system or systems within your facility can vary depending on your needs and applications. We can provide suppression systems for specific applications or campus wide. Once a request for quote form is submitted, a team member will follow up within 24 hours. During our initial contact, we will gather more information to put together a detailed estimate. We will schedule a site visit, if needed, to help analyze the facility and applications of the suppression systems. Talk with our fire suppression team and get a no-obligation consultation.