Enhance Security with Western States Alarm Monitoring Services - 24/7 Protection for Your Home and Business
Ensure Constant Security with Western States Alarm Monitoring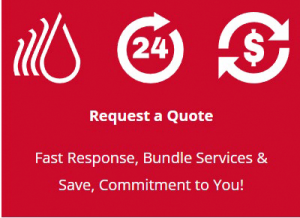 Reacting promptly to every alarm is crucial for safeguarding lives and property. At Western States, our top-notch alarm monitoring teams are on high alert the moment any incident occurs – be it a fire, break-in, or panic button activation. With immediate access to emergency agencies like police, fire, and ambulance, as well as other support services, you can rest assured that your home or business is under reliable protection.
24/7 Monitoring for Uninterrupted Security
Our alarm monitoring services operate 24 hours a day, 365 days a year, providing unwavering attention to your alarm and security systems. Even during unoccupied hours, your building remains under vigilant watch, ready to respond promptly to any fire outbreak.
Western States Fire Protection boasts a UL Listed central station dedicated to monitoring commercial fire protection systems. This includes:
Alarm activation
Fire alarm systems
Fire pump signals
Sprinkler flow alarms
Sprinkler systems
Suppression and special hazard systems
Suppression system discharge
Tamper, supervisory/trouble
Other alarm options
Our capabilities extend beyond fire alarms to cover various critical other alarms such as:
Critical process alarms
Hold-up alarms
Openings and closings
Temperature alarms
Wireless and Telephone Based Monitoring Options
We understand that preferences vary, which is why we offer flexible monitoring solutions for residential, industrial and commercial facilities. Choose between telephone-based monitoring or opt for our advanced wireless monitoring systems. As technology evolves, so do our offerings, ensuring your facility stays up-to-date with the latest security measures. If you're interested in exploring the benefits and potential savings of these systems, reach out to us for a personalized demonstration.
How Much Does Fire Alarm Monitoring Cost?
The cost of fire alarm monitoring can vary based on your selection. We have 24/7 monitoring available, as well as wireless monitoring and telephone-based monitoring systems. The different monitoring systems are available in commercial, residential and industrial facilities. To find out more, contact us or find your local WSFP location today for a no obligation quote for your fire alarm monitoring selection! Don't leave the security of your property to chance. Take the first step towards unwavering protection!