Precise Fire Sprinkler System Design for Superior Fire Protection Systems
Innovative Building Models and BIM Technology for Fire Suppression and Fire Sprinkler System Design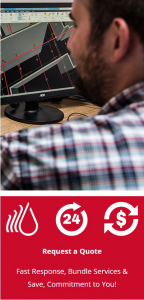 When it comes to the best fire protection systems, precision is key. At Western States Fire Protection, our dedicated team of fire sprinkler designers, equipped with state-of-the-art 3D CAD technologies, ensures meticulous attention to detail in the design of your fire sprinkler system. By immersing ourselves in your facility using advanced 3D modeling capabilities, we provide accurate and efficient fire sprinkler design that guarantees optimal fire protection for your buildings, homes, and assets.
With over two decades of experience, Western States Fire Protection has been at the forefront of 3D fire protection drawings since 2000. Our team comprises more than 50 skilled designers, utilizing cutting-edge fire protection software. Through the utilization of building information modeling (BIM), we not only ensure precise design creation for your facility but also seamless coordination with other trades involved in the project. BIM serves as an invaluable blueprint for our pipe fitting team, saving time and money, and streamlining the construction process by proactively addressing potential issues.
Our unrivaled 3D modeling capabilities provide us with unparalleled insights into the spaces where your sprinkler systems will be installed. This level of precision not only enhances overall safety but significantly reduces rework, change-order identification, and trade coordination during the construction phase.
As industry leaders in fire protection and fire sprinkler system design, we leverage our advanced software, 3D capabilities, and extensive collision-checking experience. We have completed numerous high-end fire suppression projects using 3D software, including:
Denver Convention Center
Banner Desert Medical Center in Phoenix, Arizona
Casino Arizona Resort and Spa
Denver Courthouse and Jail
Ritz Carlton in Vail, Colorado
Saint Anthony's Hospital
Denver News Agency
Industries We Serve
Our expertise in fire sprinkler system design spans across various industries, including:
Western States Fire Protection possesses the capabilities to provide fire protection system design for a wide variety of applications, catering to even the most complex building structures.

Request a No-Obligation Quote for Your Fire Sprinkler Design Project
Experience the precision and excellence of our fire sprinkler design capabilities by requesting a no-obligation quote and consultation. We prioritize timely responses, providing you with a comprehensive quote within 24 hours. Our team begins by understanding your project needs to ensure an accurate quote that aligns with your expectations, saving you valuable time and money. With over 45 locations across the western half of the United States, Western States Fire Protection aims to be your trusted partner for all your fire protection needs. Take the first step toward accurate system design tailored to your building's requirements. Harness the power of 3D building information modeling for robust fire protection.