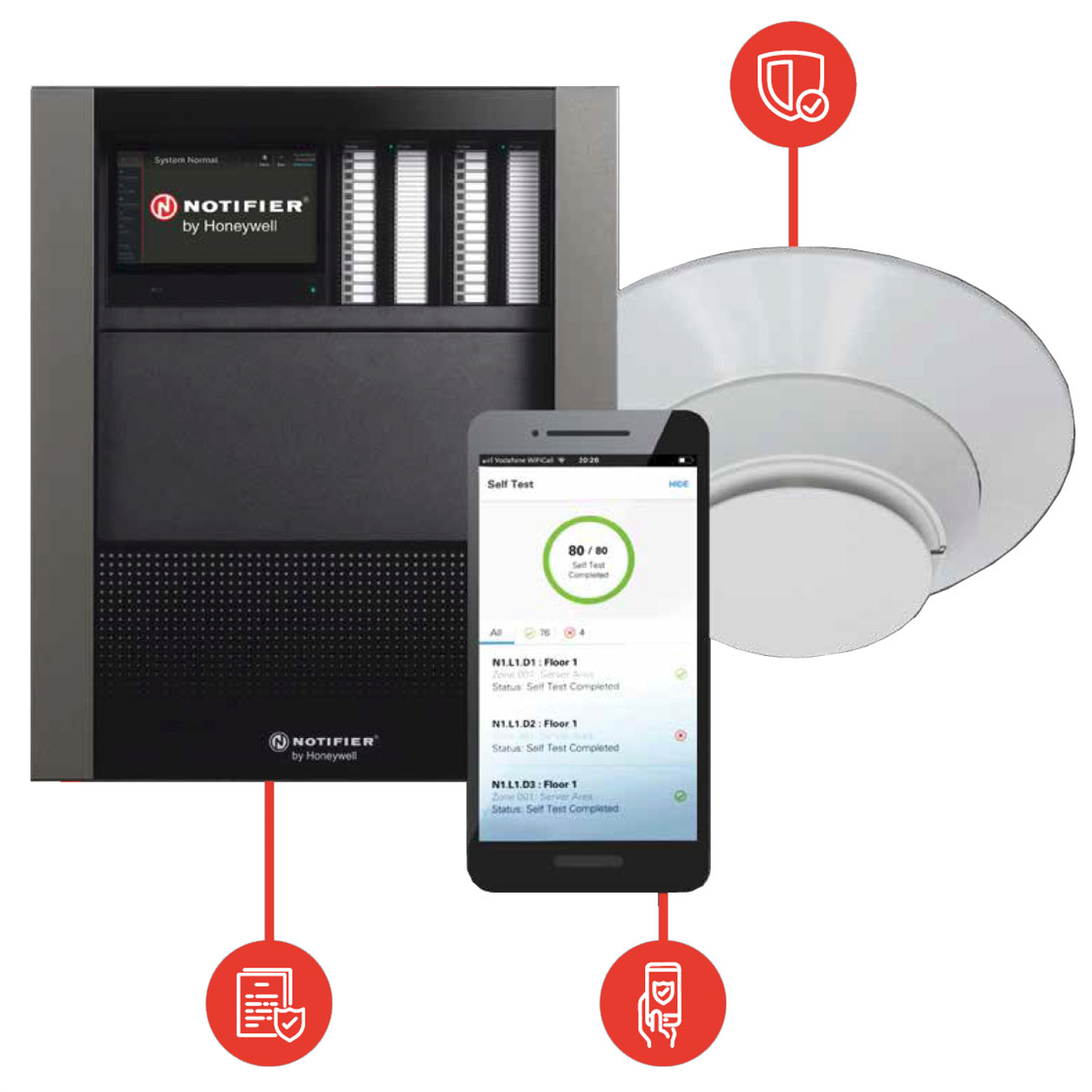 Western States Fire Protection has begun a new campaign intended to connect clientele life safety systems to a centralized cloud platform. The Honeywell Connected Life Safety Services (CLSS) campaign is meant to support system integrators and facility managers with enhanced fire safety services. While the NFPA has found that 92% of sprinkler systems activated properly in the event of a fire, that still leaves 8% of systems that do not discharge. The number one reason was due to the system being previously shut off and not properly reactivated.
What is CLSS?
A CLSS system begins with a cloud-based platform which is connected to one or more fire alarm panels in a building, allowing users to monitor all system functions in real time. This allows users to better understand the ins and outs of the relevant fire system, including the ability to suggest upgrades and needs before parts of the system give out or become obsolete. These systems are easy to monitor on a variety of platforms ranging from desktop to mobile and are backed with cybersecurity protocols to help keep your systems safe.
Benefits of Honeywell CLSS for system integrators and providers:
Real-time insight into the health and status of the fire alarm and all connected peripherals in the relevant system.
Detailed system statuses allow for targeted repair and maintenance.
Remote capabilities for technicians to disable outputs, activate sounders, reset the panel(s), confirm location through LED activation, and even update device labels using their phone or tablet.
Assist in providing end-user life cycle costs and reports.
Generates digital compliance reports post-maintenance or inspection.
CLSS for system owners and facility management:
Predictive display of lifetime cost for fire system maintenance and repair.
Stores proof of compliance with all mandated requirements.
Cross-site connectivity that allows site managers to react quickly to incidents based on operational information.
A holistic view of all your facilities that ensures all sites are operating properly and tracks operational compliance, as well as all events such as fire, faults, troubles, and disablements.
Built-in cybersecurity technology that proactively monitors the cybersecurity landscape and help to safeguard data stored.
Building a Better Future with CLSS
With this new campaign, WSFP's vision is to provide top-tier protection and compatibility. If you have a Honeywell system, or any fire protection/life safety system that does not have centralized cloud compatibility, this may be a sign to switch. Contact your local branch today for more information on the advantages of monitoring with CLSS.