Serving North Dakota & Surrounding States
Western States Fire Protection is a full service fire protection contractor specializing in the design, installation and service of all types of fire sprinkler and fire alarm systems in North Dakota. We have been serving North Dakota for over twenty years and take pride in our customer service record. Western States is a customer oriented company who incidentally is in the fire life safety business.
As your full services fire protection contractor, we provide customers with everything from design and installation to inspection, service and 24 hour monitoring.
We can work on all types of fire suppression, fire sprinkler and fire alarm systems. Our capabilities include:
Pre-construction services, budgeting, design planning,
Fire suppression and fire alarm design,
3D design and BIM modeling,
Fabrication and installation,
Service and inspections – scheduled or emergency calls,
Monitoring on all types of fire suppression and fire alarm systems.
We have a Fire Protection Engineer on staff who is licensed in the State of North Dakota. Team members are NICET certified and we have years of experience in the industry.
We have completed all types of fire suppression systems in North Dakota including:
Fire pumps
Fire water storage tanks (above and below ground)
Wet systems
Dry systems
Pre-action systems
Deluge systems
Chemical storage protection
Oil storage tank protection
Protection of industrial facilities
Foam fire protection
Fire alarm system design and installation
Detection systems
Fire protection service
Fire sprinkler system service
Fire sprinkler system inspections
Fire pump service
Our North Dakota branch location provides fire sprinkler and fire suppression systems for special hazards to customers in the industrial and commercial marketplaces. Alarms, alarm monitoring and inspection services across all markets as well. Multi-family residential buildings or hotels, casinos and assisted living and hospitals round out our portfolio of customers.
To learn more about our capabilities in North Dakota, fill out a form below and a team member will be in touch with you shortly! We look forward to partnering with you on your next project.
Watford City, ND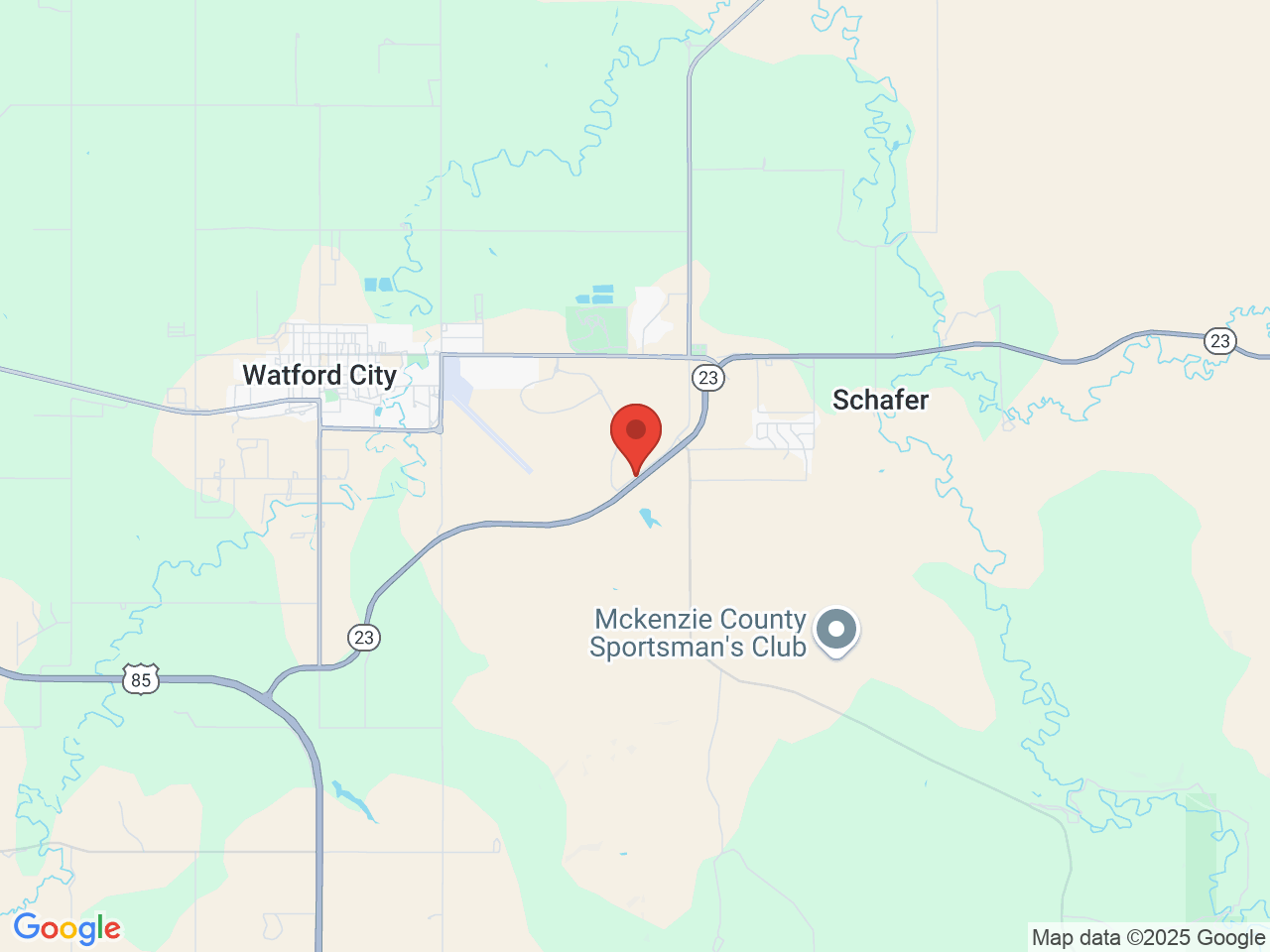 12268 26F St N.W.
Watford City, ND

Contact Watford City, ND