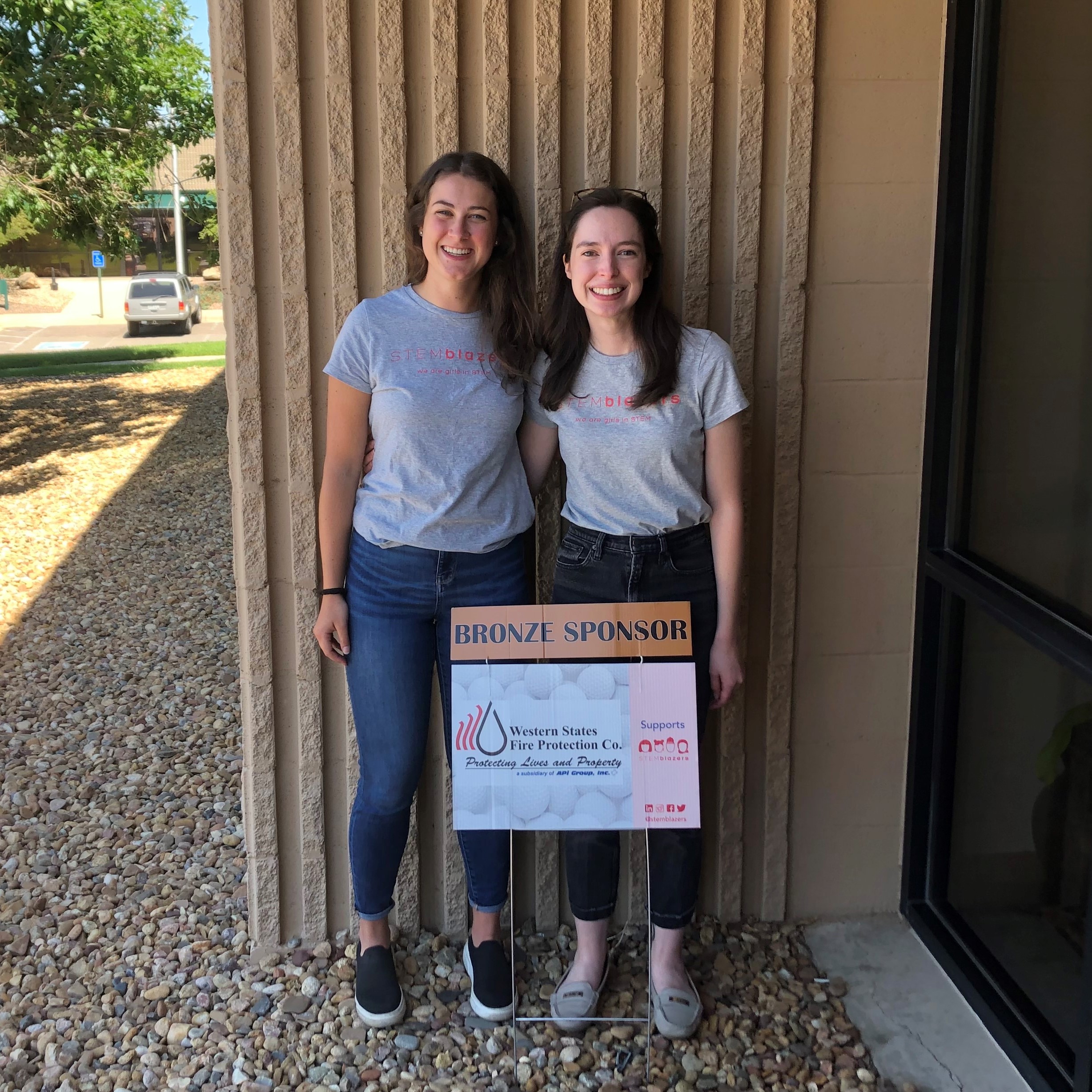 The Future of STEM is in Good Hands!
Some employees at Western States have been leading the charge for women in STEM (science, technology, engineering, and mathematics). Two of our Project Managers from Denver, Colleen Den Adel and Sarah Hansen, have been involved with a group called STEMblazers which is an organization that aims to inspire middle school and high school girls to pursue careers within the STEM field. With the future of STEM in rapid expansion, we are optimistic about what positive changes can be made. STEMblazers has chapters all over the state of Colorado, and with it rapidly expanding, a lofty goal to reach 1 million female students by the year 2030 has been set, and Western States' finest will ensure that goal is met!
Colleen and Sarah help to run meetings a few times a month at Sky View Academy which consists of both middle school and high school students. At their meetings, they hear from various successful women in the STEM industry and engage the students with hands-on activities relevant to the speaker's topic. "We are encouraged by their willingness to ask questions to the guest speakers and participate in the hands-on activities. It has been really great to see the girls explore, or at least think about, a new career possibility," Hansen mentioned.
Both in their second year as mentors for the program, Colleen and Sarah saw a lot of success with their efforts last year, but their endeavors have not gone without obstacles. Dealing with a lot of student turnover from the previous year, they are having to adapt and roll with the punches to keep kids engaged at their meetings. When asked about their impact and approach Hansen said: "Our goal is to provide these girls with exposure to various opportunities within the industry and inspire them to pursue these careers with confidence."
Even with the ups and downs, Sarah and Colleen are helping to make strides not only for young women but for the STEM field as a whole. Any industry can benefit from diversity and the perspective it brings. In an industry underrepresented by women (only 27% of STEM workers and only 11% of construction workers are women), the efforts of Den Adel and Hansen will hopefully contribute to the eventual redistribution of employment in the field and open more opportunities for women in a previously male-dominated industry. With such amazing leaders, it is safe to say that the future of STEM is in good hands!
…
If you are feeling inspired and would like to seek employment/leadership opportunities, you too can apply and become a rockstar with us! Visit this page to see what openings we have. We would love to hear from you!