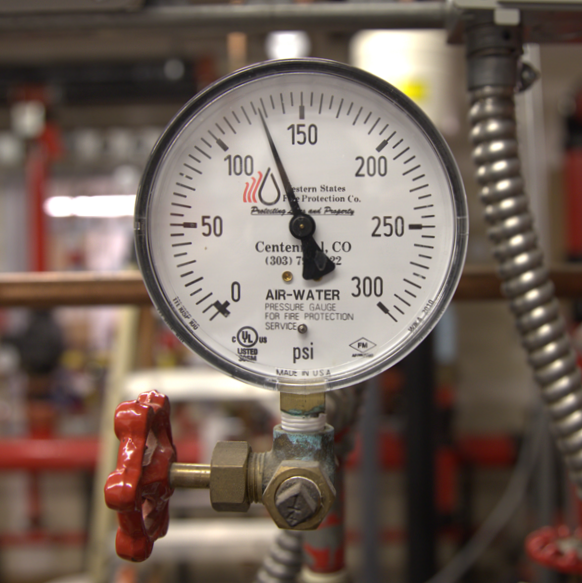 What is a Pre-Action Sprinkler System?
A pre-action fire sprinkler system is a type of sprinkler that requires a two-step process in order to discharge. These systems work well in areas where accidental discharge needs to be prevented.
How a Pre-Action Sprinkler Works
Pre-action fire sprinklers are a dry sprinkler system, water is not contained in the pipes but is held back by a pre-action valve. Pre-action valves are electrically operated valve that is activated by heat, smoke or flame. The steps for activation of a pre-action sprinkler system are:
A fire is detected, and the pre-action valve opens, allowing water to flow into the sprinkler pipes. At this point, the sprinkler system is now a wet pipe sprinkler system.
Each fire sprinkler head is opened individually. The sprinkler head must be activated to release water onto the affected area.
Things to Consider About Pre-Action Systems
There are some things that should be considered when it comes to pre-action systems.
Pre-action sprinkler systems work well in areas with sensitive assets and equipment where accidental discharge needs to be prevented due to their 2-step activation process.
A pre-action system is often more costly to install than a traditional sprinkler system because it is more complex.
This system is also more difficult and costly to maintain because it has additional components and is more complex.
Pre-action sprinklers can be designed to have pressurized nitrogen or air within the pipes to keep the water in place if the valve is accidentally opened. This form of pre-action system is most commonly found in freezer warehouses.
Common Applications for Pre-Action Systems
Pre-action fire sprinkler systems have the benefit of reduced risk of accidental discharge because of this, they are a great option for water sensitive environments. Some common applications for pre-action sprinkler systems include:
Museums
Freezer warehouses
Data centers
Archives
Libraries
Computer rooms
Telecommunications centers
Process control rooms
Work with WSFP for Pre-Action Systems
Western States Fire Protection can design and install pre-action sprinkler systems for your water sensitive applications. We have technicians that are qualified to install a pre-action system that will protect your assets and meet NFPA standards. After installation, Western States can provide ongoing services such as inspections, testing and repairs for your pre-action sprinkler system. We are a full-service fire protection contractor that provides 24-hour emergency service.
If you are interested in working with Western States to install a pre-action fire sprinkler system, contact us today.